ADD-ON: Local Balloon Delivery
This listing is to ADD ON local delivery to a balloon order. Please purchase this item along with
Deliveries are done in two windows: 9am-3pm OR 2pm-8pm.
A early or late window can be specified but an exact time within the window is cannot be given. Delivery is subject to availability due to our limited staffing. A party concierge will contact you should there be any questions with your delivery.
Deliveries rates are as follows:

Tuesday - Friday within 5 miles : $25
Tuesday - Friday within 5-10 miles : $50
Tuesday - Friday over 10 miles : $75
Saturday - Monday within 5 miles : $50
Saturday - Monday over 5 miles : $100
FOR ORDERS WITHIN 48HRS CALL 407.207.1264 TO ORDER. 48HR NOTICE NEEDED FOR ALL DELIVERY ORDERS.

Regular price
Sale price
$25.00 USD
Unit price
per
Sale
Sold out
Share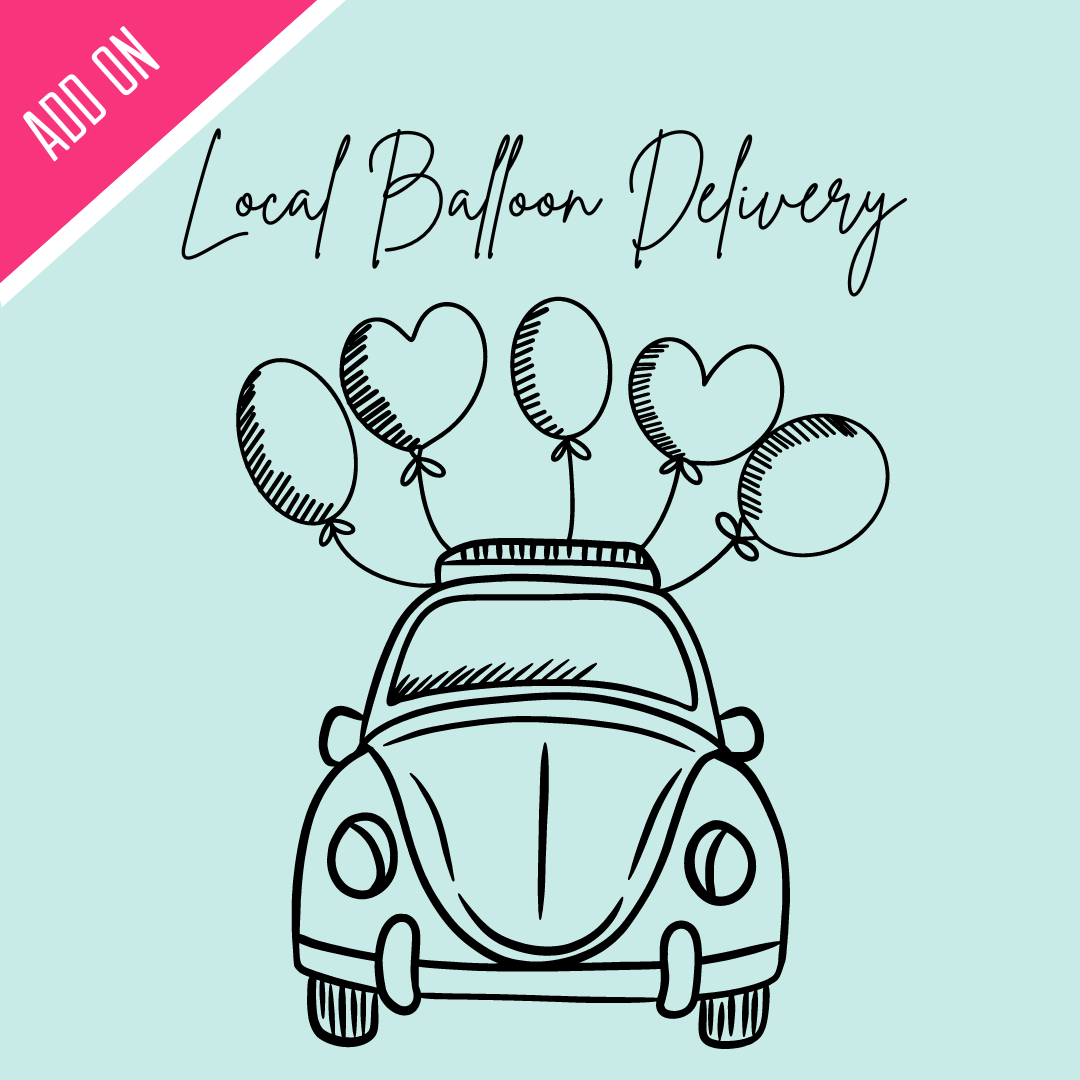 Helpful Balloon Info
Balloon Care - A MUST READ!

We are not resposible for any balloon pops that occur after pick up or delivery. Balloons should be stored indoors away from direct sun or heat. If you plan to use your balloons outdoors, you assume the risk of weather or other factors that come into play in an outdoor environment. Mylar filled balloons may deflate some in cooler temperatures. They typically return to normal once they warm up. Balloons are never intended to be released outdoors. Supervise children at all times around balloons. Dispose of any popped balloons immediately as they can be chocking hazards.
Pick Up & Delivery

Balloon items can not be shipped. The Balloon Bar items can be picked up in-store during business hours OR you can add on local delivery.
Float Times

Exact float times vary. Standard latex balloons float for approximately 8-12 hour. Our 16in large balloons float for 12-24 hours. Our oversized billy balloons float for over 24+ hours... some have been known to last weeks!!!
Need Something Else?

If you have any questions about our balloon options please give us a call at 407-207-1264. We love getting creative and bringing your balloon dreams to life!
REMINDER: Waive Shipping at Check Out!

If you've choosen local delivery for your balloon order, enter DELIVERY at checkout to waive the shipping cost built into your online order.